Buffalo Trace 6 Millionth Barrel Bourbon Set Raffle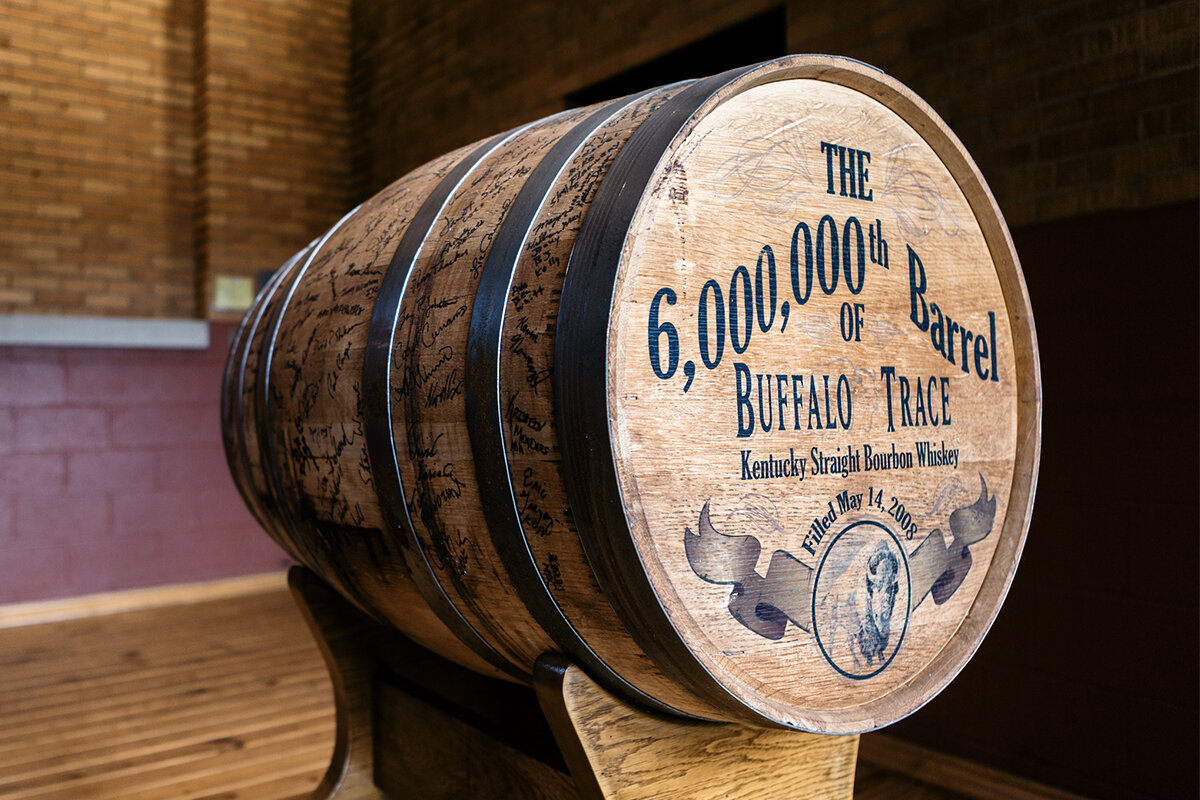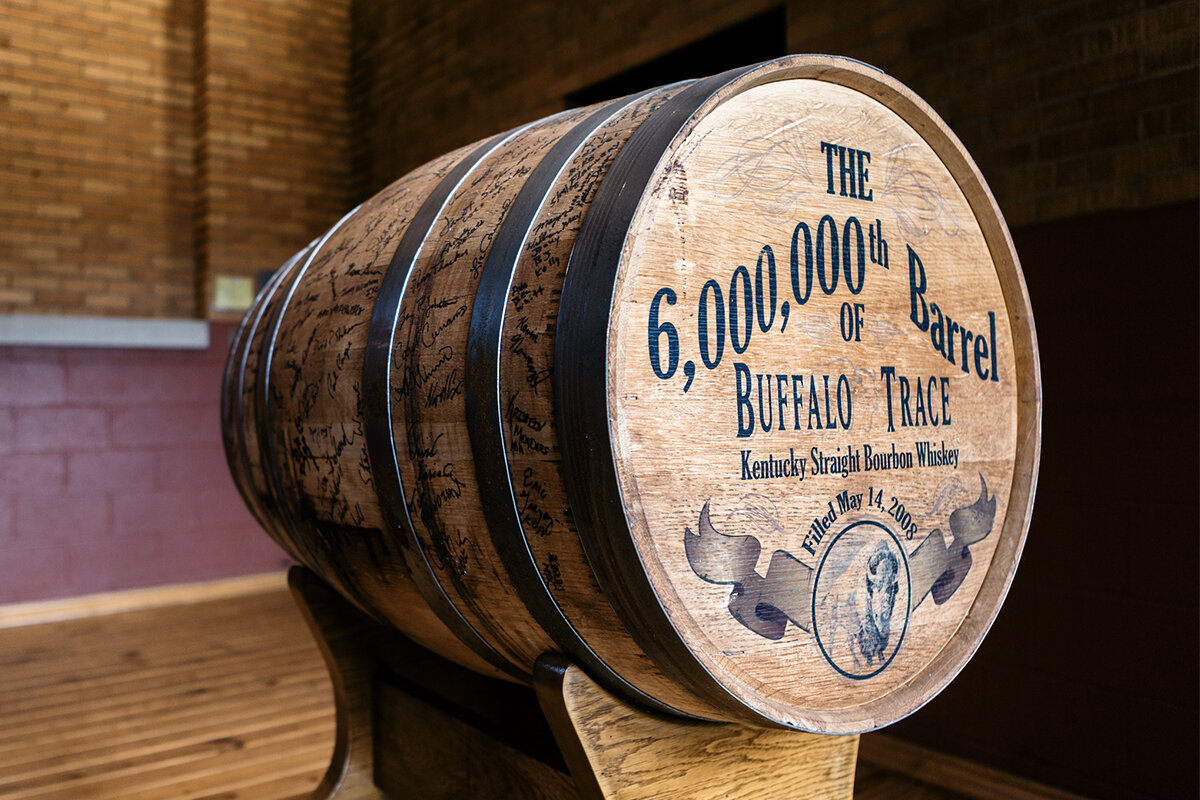 Buffalo Trace 6 Millionth Barrel Bourbon Set Raffle
This is your chance to own a piece of Buffalo Trace Distillery's 6 Millionth Barrel - and better yet, a bottle of the fine bourbon that was aged inside!
From Buffalo Trace Distillery:
"FRANKFORT, FRANKLIN COUNTY, KY (May 14, 2019) – Just over a year ago, in April 2018, Buffalo Trace Distillery rolled its seven millionth barrel produced since Prohibition into Warehouse V, the world's only bonded single barrel aging warehouse. That meant, of course, the existing sixth millionth barrel that had been residing in Warehouse V since 2008 would need to take up new residence.
Promptly moved into another warehouse to mature for another year, this bourbon has aged a full 10 years 11 months. The six millionth barrel of Buffalo Trace Kentucky Straight Bourbon Whiskey has been filled into 375ml bottles and is being made available exclusively to non-profit organizations for fund raising opportunities.
Each 375 ml bottle from the Sixth Millionth Barrel has a beautifully handwritten description on the glass. The bottles in turn have been packaged in a numbered hardwood showcase box that includes a piece of the charred oak stave from the historic barrel and small brochure explaining the significance of this collector's edition.
Buffalo Trace Distillery is offering all 400 bottles to charitable organizations across the country free of charge to auction off and raise money for their worthwhile causes."
For more info on the 6 Millionth Barrel of Buffalo Trace Bourbon, visit: www.6millionthbarrel.com/
The boxed set images shown above/left is of the actual set the winner will receive; photo of 6 millionth barrel is courtesy of Buffalo Trace Distillery.
About Buffalo Trace Distillery
Buffalo Trace Distillery is an American family-owned company based in Frankfort, Franklin County, Kentucky. The Distillery's rich tradition dates back to 1773 and includes such legends as E.H. Taylor, Jr., George T. Stagg, Albert B. Blanton, Orville Schupp, and Elmer T. Lee. Buffalo Trace Distillery is a fully operational Distillery producing bourbon, rye and vodka on site and is a National Historic Landmark as well as is listed on the National Register of Historic Places. The Distillery has won 21 distillery titles since 2000 from such notable publications as Whisky Magazine, Whisky Advocate Magazine and Wine Enthusiast Magazine. Its Col. E. H. Taylor, Jr. Four Grain Bourbon was named World Whiskey of the Year by "Jim Murray's Whiskey Bible 2018." Buffalo Trace Distillery has also garnered more than 500 awards for its wide range of premium whiskies. To learn more about Buffalo Trace Distillery visit www.buffalotracedistillery.com.
Raffle Details
Raffle drawing will occur on October 25th, 2019 @ 7 PM EDT! Must be 21 years or older to enter. Drawing to be conducted live on Facebook at facebook.com/opalsdreamfoundation - winner will be announced at that time; there will be only one winner. An email receipt for your purchase of raffle ticket(s) will be sent immediately, with a confirmation email to follow once your raffle ticket number has been assigned; physical raffle tickets will not be mailed . Receipt and/or transaction numbers should not be confused with raffle ticket numbers; raffle ticket numbers will be posted at the bottom of our homepage at opalsdreamfoundation.org, and linked on Facebook once assigned. A physical raffle ticket may be picked up in person by appointment after October 20th, but is not required to participate. The winner will also be notified by phone and email no later than October 28th, 2019. Items will be sent via fully insured express delivery at that time, or be made available for in-person pick-up in Louisville, KY or surrounding areas upon request. Items may be shipped to any U.S. address as specified by winner, unless prohibited by law. In certain cases, the items may be delivered in person by staff, board members, or volunteers, with permission of the winner. No purchase limit applies while sufficient tickets are available; a maximum of 500 tickets will be sold. Void where participation is prohibited. All proceeds benefit Opals Dream Foundation, a Kentucky 501(c)(3) non-profit organization.
Note: Employees, board members, and their immediate family members of Opal's Dream Foundation are not eligible for this raffle. Void where prohibited by law. Participants do not need to attend raffle to participate or win. Drawing may be conducted by volunteer or board member of Opal's Dream Foundation; this process will be supervised by the Foundation's Charitable Gaming Chairperson. Raffle will be conducted in Kentucky, in accordance with all applicable laws and regulations. Following announcement via Facebook, phone, and email, the winner will be notified by certified mail and have 30 days to claim prize (if not otherwise responsive to our contact efforts). Contact admin@opalsdreamfoundation.org for additional information.
KY Charitable Gaming Assigned Exemption #EXE0002432 , license pending.